News & Updates
Our Mission
In March of 2019, PWH will be making our journey to the Jarabacoa, Dominican Republic, which we have served for the past 19 years. Our interprofessional team of medical students, pharmacy students, nurses, pharmacists, physicians, and dentists expect to serve about 1,500 individuals in 10 different communities over the course of the week. The team will examine patients, make diagnoses, perform minor procedures, prescribe medications, and distribute hygiene products.
In addition to medical care, we also provide dental care to many residents in Jarabacoa, DR. Last year, we had 2 dentists join us in the trip, and over 400 patients received dental treatments. We also provided fluoride dental treatments to over 500 children at the clinics.
PWH & Hope and Health Project Joint Fundraiser 2018-2019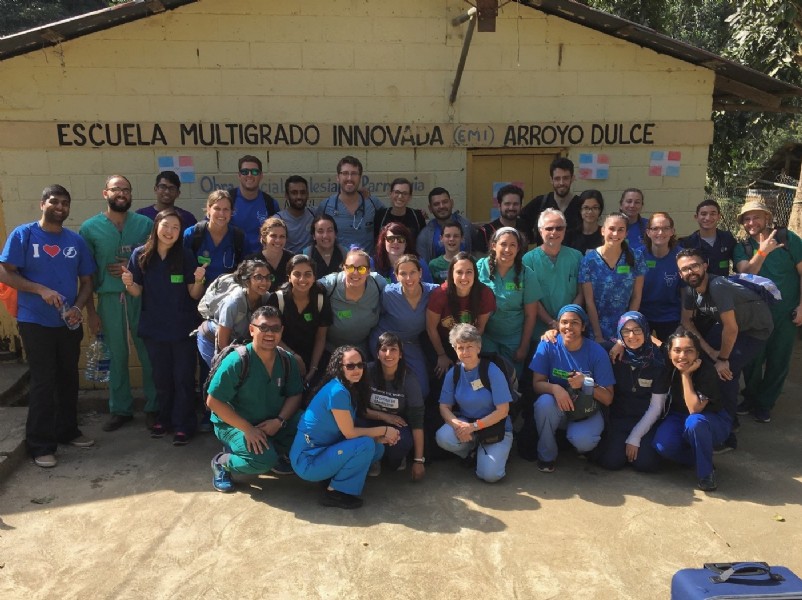 For the past 17 years, Hope & Health Project has worked side-by-side with medical students to provide medical care to communities located in a rural area of the Dominican Republic. This year, Project World Health is partnering up with Hope & Health Project to raise funds to provide better medical care to these communities!
Big or small, your support means the world to us and the people of the Dominican Republic.
Your donations will provide invaluable health care services to impoverished communities in the Dominican Republic where access to basic health care is severely limited. For many, this will be the only health care they receive for the year. All donations will be used to provide medication and supplies for over 1,500 residents in the DR and to assists with travel expenses to recruit more than 70 talented volunteers.